Florist Beddington
When you send flowers to those you love, you want them to be beautiful, fragrant and arranged perfectly. Florist Beddington guarantees that any flowers delivered from our range will be just as stunning as you imagined. We provide exceptional flowers that have been arranged by highly trained florists in Beddington and will be delivered by our efficient teams to the SM6 and CR0 areas. Choose a florist that has years of experience in floral artistry and delight friends and family with a beautiful bouquet of their favourite flowers. Check out our site today and discover our entire range.

Cheap Flowers in SM6 and CR0 Areas
Although our bouquets are out of this world, our prices most certainly are not! We sell gorgeous cheap flowers to suit all budgets and all occasions in SM6. With prices so low, you will be able to buy flowers for every occasion and event. Flower delivery has never been so cheap and with same-day flower delivery services available for much less than our competitors, Florist Beddington is the Beddington florist you need for the fast flower delivery. Find out more when you visit our online flower shop.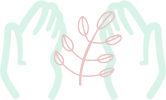 Same day delivery in Beddington, SM6
We all had those moments when we suddenly remember that it is a relative's birthday, or we need to have flowers delivered quickly to a loved one for a special occasion. Fortunately for you, we have the solution to what could have been a very big problem. Same day flower delivery in Beddington will ensure your bouquet arrives on the day of the big event. It is easy and convenient service used in times when you can't plan and can't use our next-day flower delivery option. When you need a florist that can deliver a stunning bouquet quickly in SM6 or CR0 areas, visit Florist Beddington.

The Beddington Florist for All Occasions
We are the one-stop florist for birthdays, anniversaries, Valentine's Day, Mother's Day, and any other occasion that calls for a beautiful bouquet of flowers. Our low prices mean you can purchase flowers for every single event and not have to worry about going beyond your budget. Our online flower store showcases the variety of gorgeous arrangements we create for customers in Beddington and the SM6 area. Among our collection, you will find elegant funeral flowers and sympathy flowers in addition to romantic flowers and bouquets to gift to friends and family. Take a closer look at all our beautiful bouquets and send flowers online today.

Our Online Flower Shop for Beddington Customers
We enjoy making your shopping experience as simple as possible. From clear images of our floral collection to the ease of ordering, we ensure shopping for flowers online is easy. Delivering flowers to Beddington and the SM6 area, Florist Beddington allows customers to send beautiful floral arrangements to friends, family and colleagues without needing to leave the comfort of home. Treat yourself or someone you love to an affordable bouquet of fresh flowers. Visit our flower store today and take advantage of huge discounts throughout the entire range.

Send Flowers Online in Beddington, CR0
Why leave the comfort of your own home when you can visit our site and order flowers online? Our easy ordering system means you can choose your flowers wherever you are, and have them delivered anywhere in Beddington, SM6 on a day that suits you. Forget paying extortionate delivery fees and take advantage of our amazingly low prices. You will love our range of fresh, seasonal flowers, and whoever receives your chosen blooms will be overjoyed by your thoughtful gift. For further information about our flowers and delivery options, visit our site today.